Brainwin Fund Management SPC was established in the Cayman Islands and supervised by the Cayman Islands Monetary Authority. Company registration number: 353060
Our team members include professionals from Hong Kong, Mainland China, USA, and Abu Dhabi.
The management team of the fund has participated in various investment areas: PE investment, IPO, hedge funds, properties, options and futures derivatives tradings, private investment mandates, etc.
"Our team has years of experience in the financial sector."
Connect now and get an advisor
Our financial advisors are here to support you. If you have questions please do not hesitate to contact us. Modo detracto appareat qui te, id aeterno delicata vis.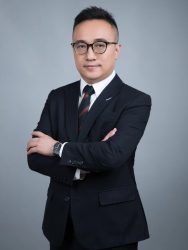 Mr. Percy Chan
CEO & CIO
- Brainwin Fund Management SPC
- Brainwin Investment Management Co Ltd
Fund Manager
- Brainwin AI Quant & Arbitrage Fund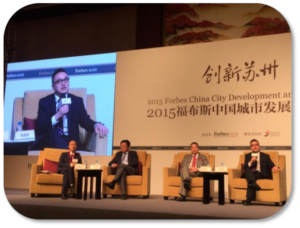 Mr. Chan has more than 20 years of experience in the banking and financial industry focusing on investment
research, fixed income, equity, FX, and derivatives tradings. He joined HSBC Investment Bank (Asia), formerly known as "Wardley HSBC" as Management Trainee in 1997 and specialized in global market investments.
 Held senior positions in many multinational financial institutions, including Amudi Pioneer Asset Management, Standard Chartered, Citibank, and Bank of East Asia, etc.
Has been advising institutions on traditional and hedge fund portfolios strategies including UBS,
Merrill Lynch, Prudential Securities, Cathay Life of Taiwan, ING Insurance Group of the Netherlands in Taiwan, etc.
Provided training to officials of China Banking Regulatory Commission
Speaker of Forbes, China & Hong Kong Banking Association, and often interviewed by Radio
Television Hong Kong, Capital-HK, China Securities Journal, China-CBN, etc. •Visiting professor at
Shanghai Jiaotong University and Shanghai University of Finance and Economics
Awards: "Best Wealth Management Bank", "Best Wealth Management Products", and "The Most Innovative Products", etc.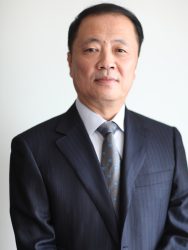 Mr. Chan Yue
Founding Partner & Chief Economist - Brainwin Fund Management SPC
Mr. Chen is the Chairman and Founder of Money Weekly. He focuses on research in the fields of finance, economics, and technology. In the past 30 years, he has established different
financial and technology-related companies in Hong Kong and mainland China.
He is director of the Financial Science and Technology Services Professional Committee in Shanghai.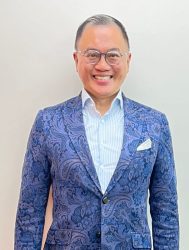 Mr. Edward Kwok
Founding Partner - Brainwin Fund Management SPC
Mr. Kwok has been participating in more than 100 companies' listing as well as private equity financing of international companies.
CPA AUSTRALIA – FELLOW
Hong Kong-ASEAN Economic Cooperation Foundation – FOUNDER MEMBER
MONTE JADE SCIENCE AND TECHNOLOGY ASSOCIATION OF HONG KONG – VICE PRESIDENT
Australian Chamber of Commerce – ADVISOR
ASIA JIT CAPITAL INVESTMENT L.L.C. Abu Dhabi, UAE -DIRECTOR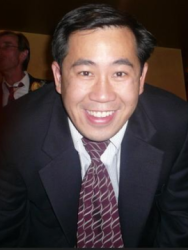 Mr. Michael Schneider
Chief Technology Officer - Brainwin Fund Management SPC
Mr. Schneider worked for a semiconductor company named Teradyne as Senior Engineer, and he is KPMG's senior consultant in Silicon Valley for the area of high tech supply chain practice. He is also founder and managing director of multiple companies in California and in Kenya focused on developing technical solutions to solve strategic and social problems. Since 2001, Mr. Schneider has resided in Silicon Valley, California as a management consultant and serial entrepreneur. Mr. Schneider has over 20 years experience as a global entrepreneur and providing advisory services to fortune 100 high tech companies such as KPMG, Cisco Systems and Google.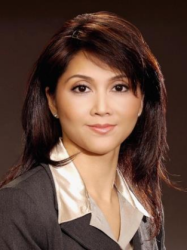 Ms. Jennie Yeung
Partner - Brainwin Fund Management SPC
– Brainwin Fund Management SPC
Ms. Jennie Yeung is one of the Harvard Community Partners and EU transparent International Scientific Intelligence ISC.
She has over 20 years' experience in securities and financial markets. Ms. Yeung is a Former Vice President and Senior International Banker of Citigroup in real estate, corporate and structured finance till 1993. Since 1993 Ms. Yeung served as Group CFO, Corporate Finance Director and Financial Advisor of leading conglomerates and partnership of the significant families in Asia.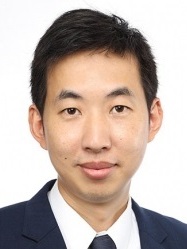 Mr. Timothy C.Y. Lam
Chief Legal Officer - Brainwin Fund Management SPC
Mr Lam is a solicitor and partner of Long An & Lam LLP ("Long An") and currently heads their corporate and commercial department. Long An is a full-service law firm headquartered in China with over 30 branches and 2,000 lawyers.
Mr Lam has over 15 years of legal experience in various jurisdictions including Australia and Hong Kong and provides a wide range of services to clients worldwide. His clients includes both listed companies and individuals and his practice focuses on primarily corporate and commercial matters with a particular interest in complex corporate and funding structures.
Mr Lam has completed two bachelor's degrees and six master's degrees. Among them he obtained a Master of Laws (Corporate and Commercial Law) with a focus on the debt capital markets and funds.
Our Chief Technology Officer in Silicon Valley has more than 20 years of experience in technology applications and solutions, and he provides technology solutions to Fortune 100 technology companies
Our trading team in Hong Kong has more than ten years of quantitative trading experience. The team has developed an AI (artificial intelligence) quantitative and arbitrage trading system. This AI system has built a quantitative decision-making model to replace transactions based on subjective judgments, and can process large batch of investment decisions in milliseconds
Our industry-leading AI trading system has won various awards and achieved the goal of high trading efficiency and stability. The team members of the AI trading system have held important positions in multinational investment banks, such as Credit Suisse, IMC Trading, other global top 15 quantitative algorithm high-frequency trading companies. They managed different kinds of products: futures, securities, ETFs, warrants, commodities, fixed Income, FX, crypto etc.
Our Trading System Awards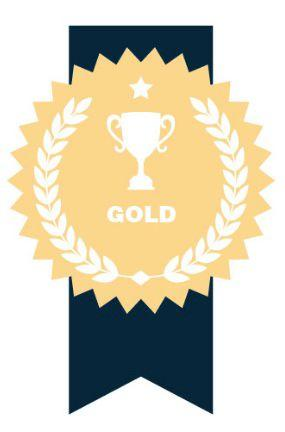 Gold Award
Gold Award 2020 by The Institute of Financial Technologists of Asia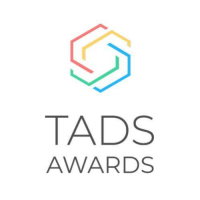 (IFTA) TADS AWARDS
(IFTA) TADS AWARDS (Tokenized Assets & Digitized Securities Awards) 2021